The garden is doing really well. I put one photo of the main garden beds on this post but there isn't much new except things are getting much bigger. After seeing how big and thick some of these tomatoes get, I need to plant less than 12 plants in that one bed.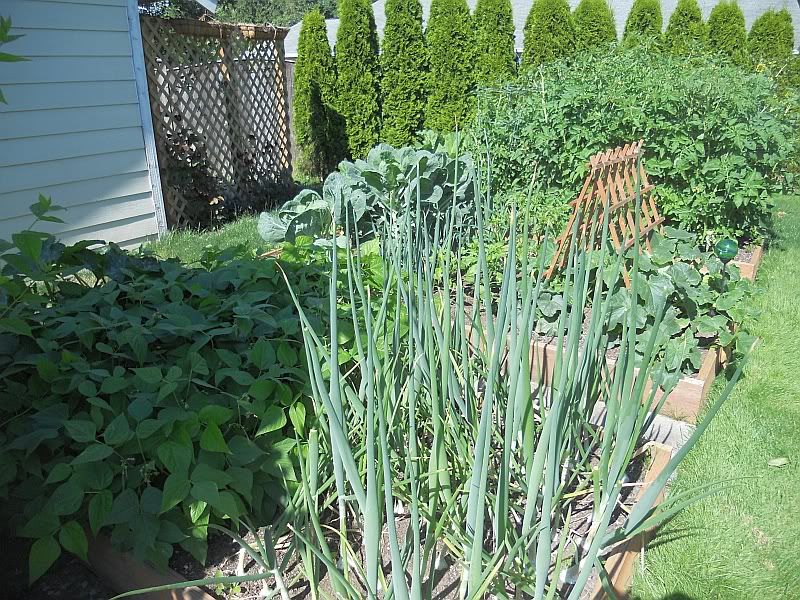 Anyway canning season is here. I have plenty of jam and dilly beans so this year I decided just to can pickles from the cucumbers I am growing. They turned out pretty well. I only did six pints to test it out but they look great. I also canned cherries off my tree which I gave away to my mother and mother-in-law.
I attached a few pictures of this year's canning so far and some of the other canning that I have done in years' past.
I'm not ruling out any more canning. My dad always has loads of raspberries which get turned into jam and I still might hit the U-Pick fields.
THIS YEAR SO FAR: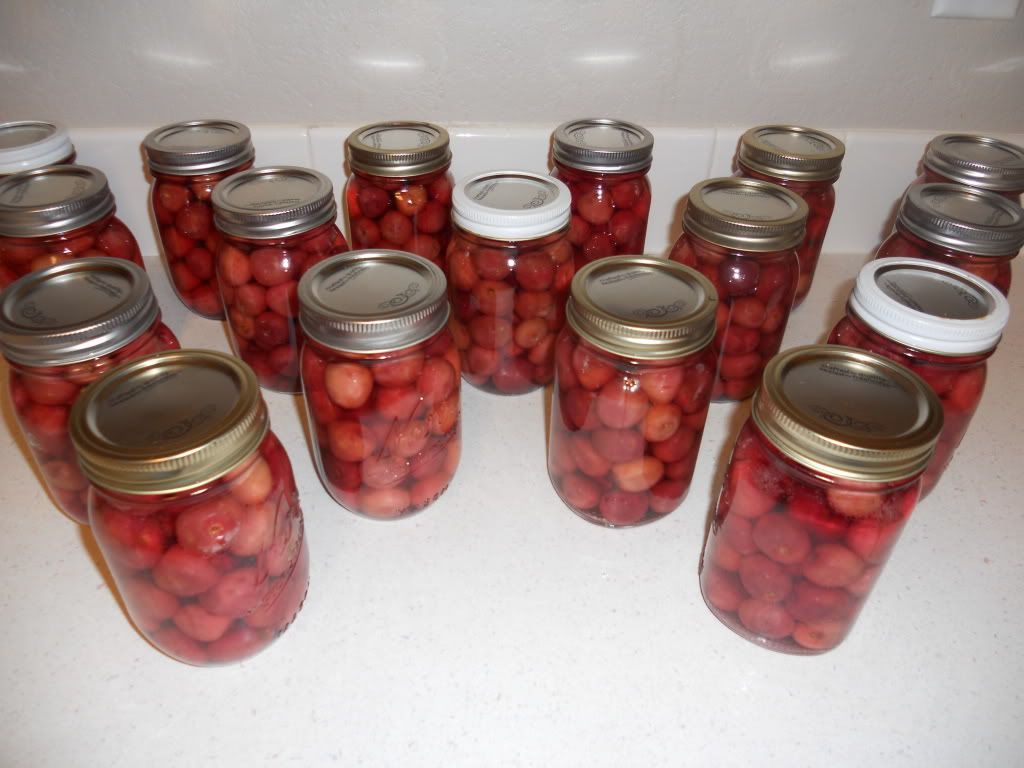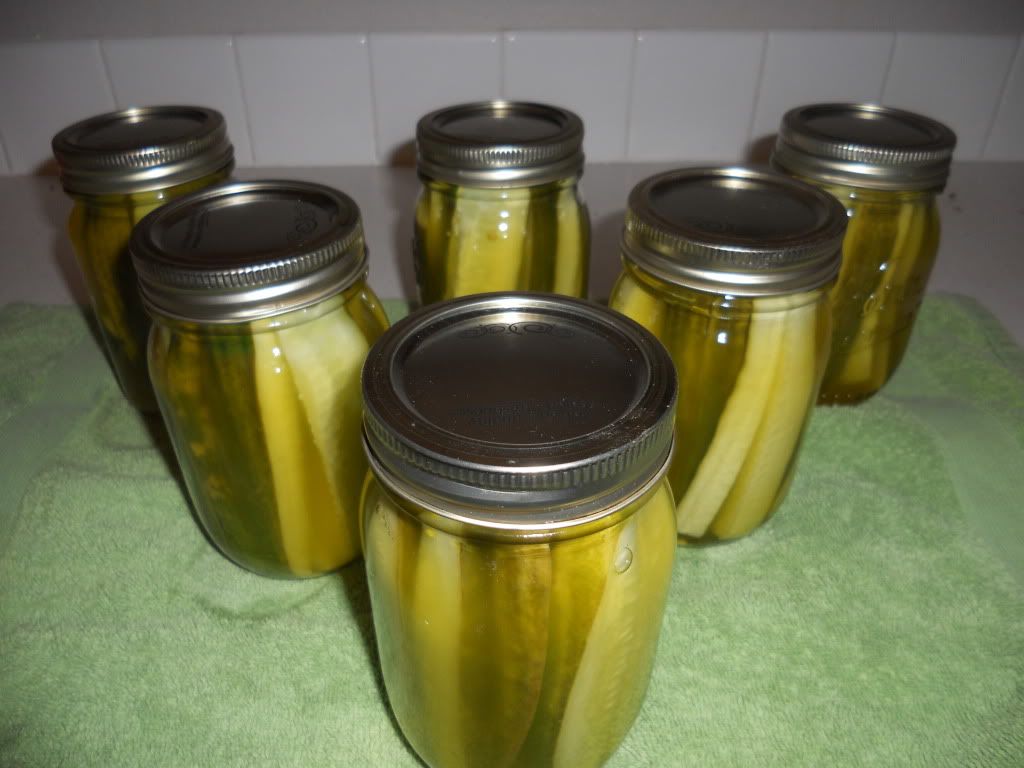 PREVIOUS YEARS: