The picture below may look like regular pickles but these are my cucumbers canned with Bhut Jolokia (aka the Ghost Pepper, the hottest pepper in the world). I just made them tonight but I can already tell these babies aren't for the faint of heart.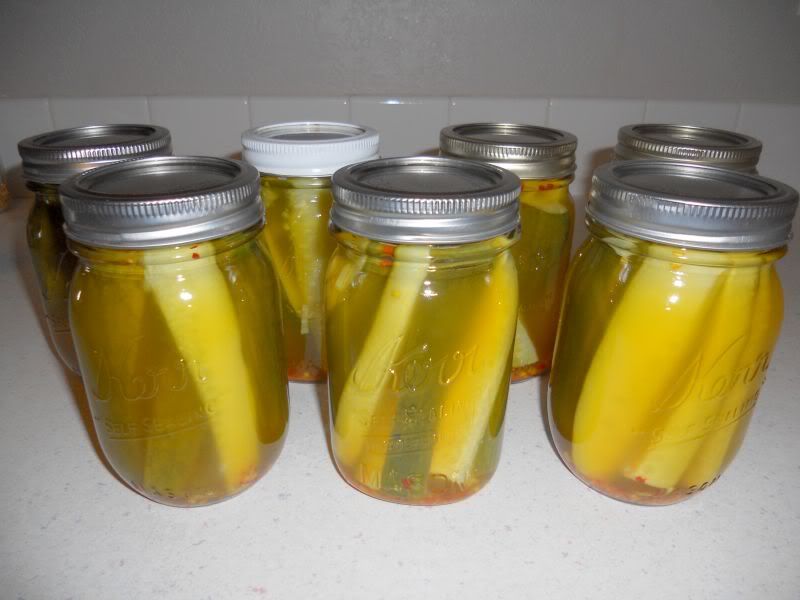 Everything is else seems like it is winding down this year. By the time this posts, one of my three raised beds will be empty and starting to be filled with compost and manure. The tomatoes will be canned as salsa within the next month or so while the rest of the veggies are going to start dwindling down as September arrives.
One of the last things I'll can for this year will be apple sauce from my tree. It is loaded now and getting fairly close to picking. I know some will want these apples for making hard apple cider while some will want them for pies and sauce. I'll do some sauce but I won't go nuts. I do have a lot of quarts jars just looking to house something.
I think this blog will end with the planting of the elephant garlic in October. After that, I won't get the blog going again until around February when the grow house heat and lights go on.
I added some flower pictures since I always skimp on those and favor the veggies
(as always click to enlarge images)
: