I've learned a few things over the course of this year and previous years which I was in denial of up until this year. I would like to share them with the five people who subscribe to this blog:
Getting the boot (or getting a slight boot)
- Horseradish
- I've tried growing it twice and every year I am as disappointed as a soccer mom seeing her daughter flounder around the field. The green is pretty impressive if you like weeds but the harvest is so disappointing. I don't know if I am just inept at growing horseradish but it takes up valuable space that I could use for other primo veggies. If you don't believe me (which I don't know why you would doubt me), check out the pictures of how it looks in the pot and then the actual harvest: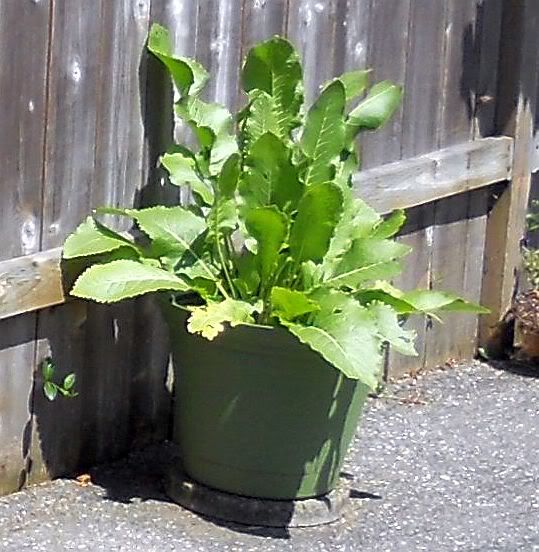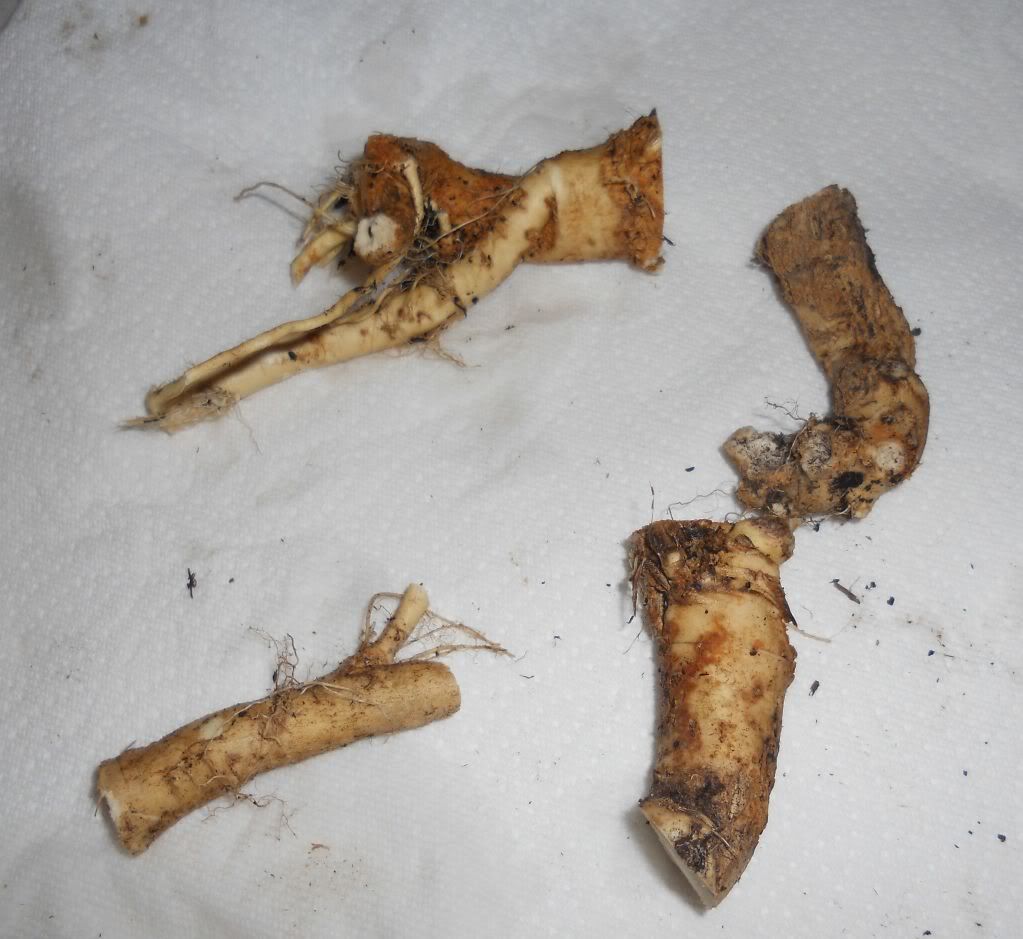 - Brussels Sprouts - Yeah yeah I am a Brussels sprout fan (not the overcooked variety but the kind cooked in brown sugar and bacon fat al' dente). The problem with these green jeweled marbles is they take up so much space. I only have about 300 square feet of veggie growth as allocated by the wife and for the harvest I get, I would opt out of Brussels sprouts for next year despite how cool they look as a plant.
-Green beans
- they are out for next year. Usually I dedicate half a raised garden bed for these guys but I can so much dilly beans that next year I am going to pass on these staples of the Clawson garden because I have so much canned.
- Tomatoes
- Ok so these are my fav I start in my shack in January but I have close to 30 plants around and the wife would projectile vomit rather than eat them. They take up bucco space (as my mother-in-law would say).
-Mass amounts of onions -
I grew a lot of onions this year but really how many can I eat? I got quite a few good sized bulbs but if you want to put the moves on your wife, you can't grow and consume all these greens. I ended up freezing the greens which is pretty lame but might make for a decent soup.
- Hops
- Sorry Craig but they didn't produce as much as I thought and they are on their way out. I'll save the harvest I have in hopes you'll share the brew but this is the last year for hops.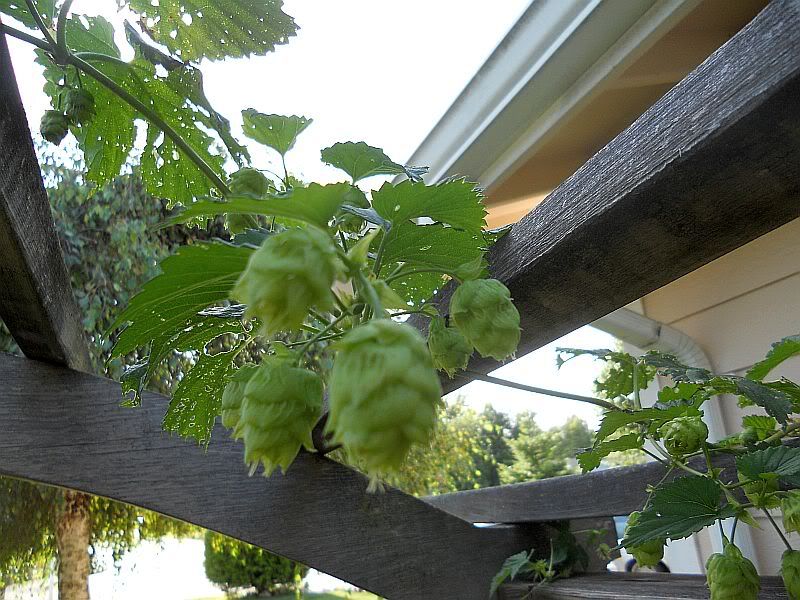 Getting the green light
- More peppers
, they seemed to do really well this year despite the bad weather . I would do more peppers next year in the buckets on the side of the house where it gets pretty hot.
-
Cucumbers
- I used to can my own pickle mix but they have Mrs. Wages mix which cuts down the effort ten fold so I was able to process more pickles than I thought. Next year I could see myself doing more...a lot more.
- Snap peas
- always golden for munching
- Elephant garlic
- The size of these babies are around the size of a softball.